Hi guys!! I just want to say Merry Christmas to all! and share how i spent my christmas! :D anyway, did you remember my last post about the cake that i'm going to make? it turns great!! and my bf really likes it!! yey!! this is the cake that i made for him:
STRAWBERRY CHEESECAKE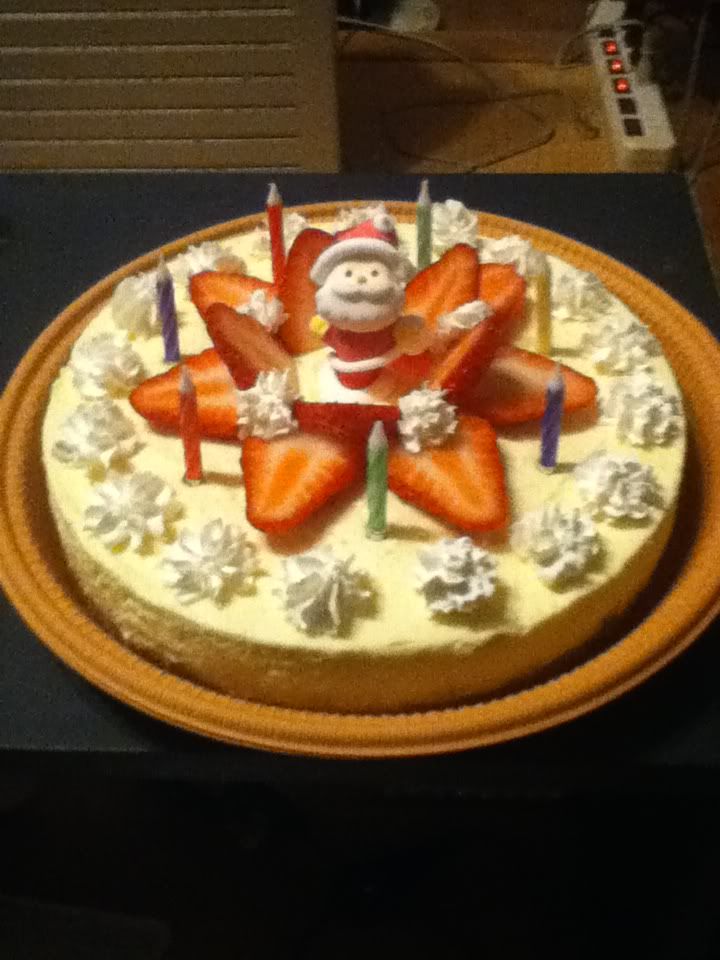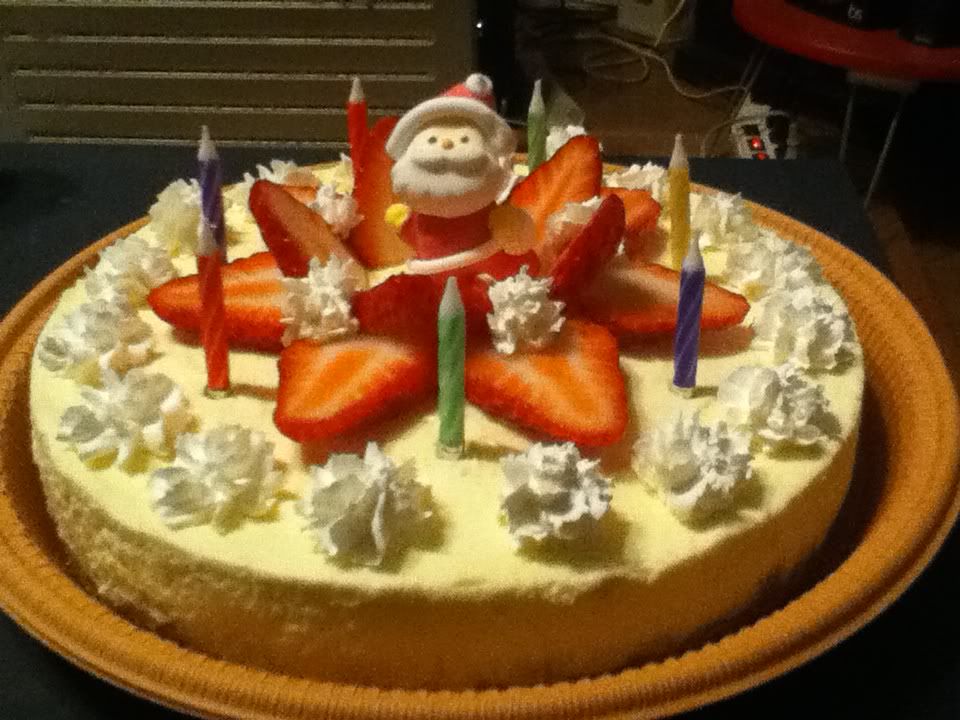 so cute right? the truth is, i put too much vanilla extract on the cream base, it taste really sucks! but i fix it!! thanks god i still have heavy cream! i mix it up to lighten the taste of vanilla and it works!! :D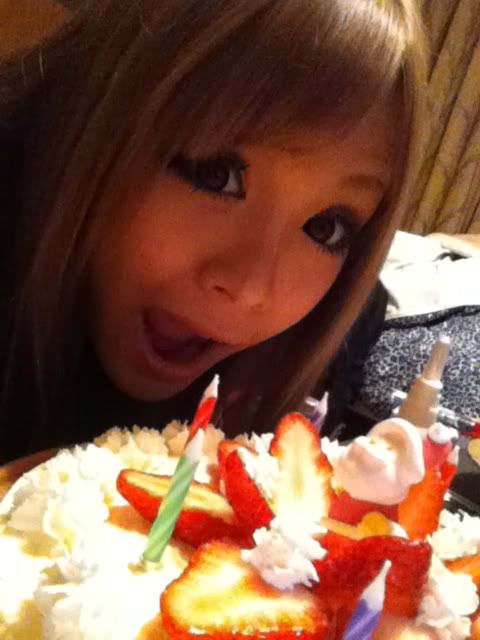 then, we drink some wine and beer! LOL!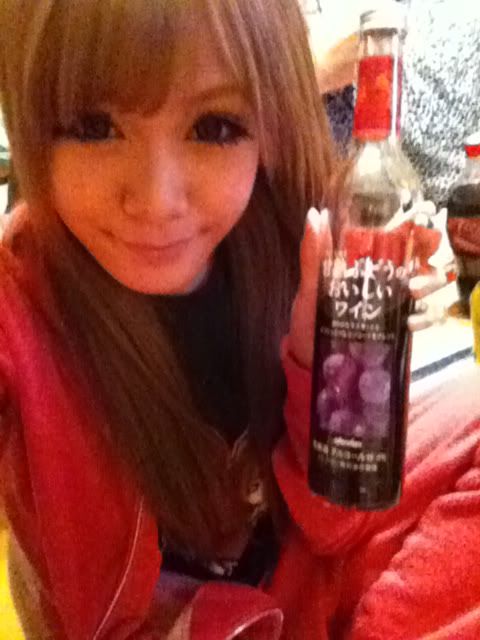 then my baby cooked me some food! okonomiyaki ♥ I REALLY LOVE THIS!!!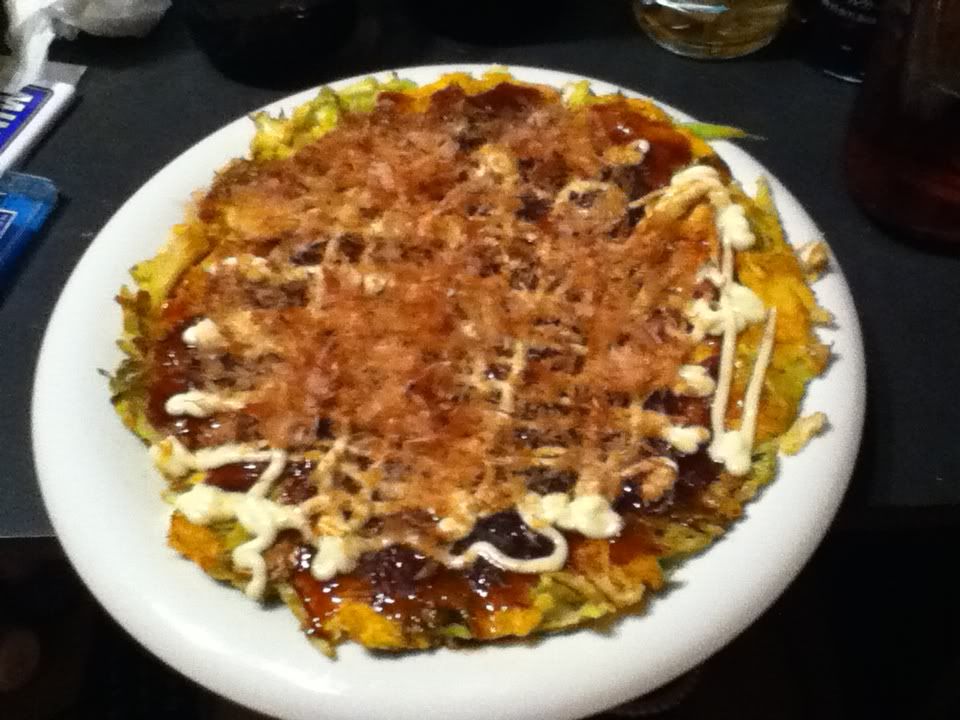 it was a GREAT CHRISTMAS EVER!! because my husband senri is there ♥♥♥ i really love him so much! we will spend christmas, newyear, birthdays, valentines, all of the events and holidays together forever!! i dont need anything, i just want him! ♥ I'm so happy and lucky that i met him ♥ Thank you so much to God because he gave me a way to meet a perfect guy for me! *My baby Senri*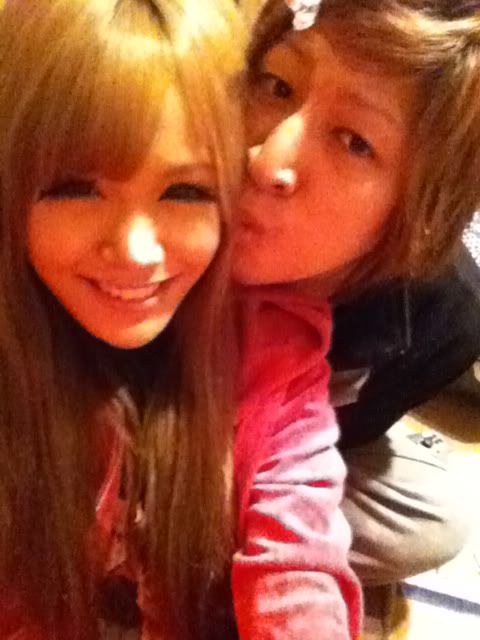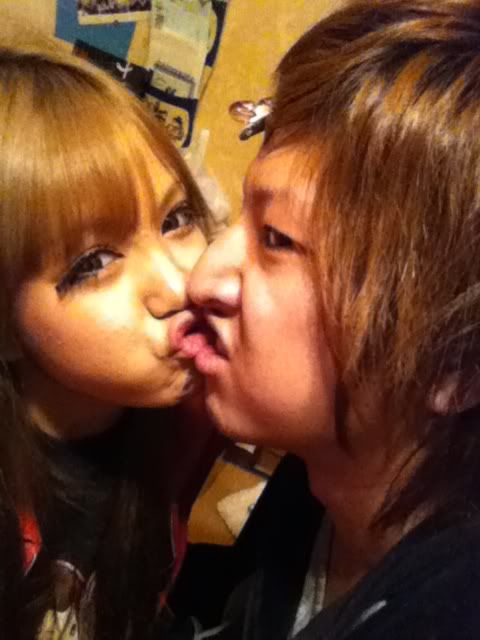 so that's it!! I hope everyone has a wonderful christmas this year!! :D MERRY CHRISTMAS AGAIN!! and HAPPY NEWYEAR!! LOVE YOU ALL!! BYEBYE!!