ohayou!
its been a long time since i post a blog. Im so sorry for late updates! anyways, today i went for shopping! yey! new make up and stuffs!



*new contact lens from candy magic (big candy brown and gray)
I'll post a review about this soon!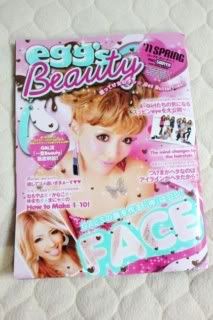 *egg's beauty magazine!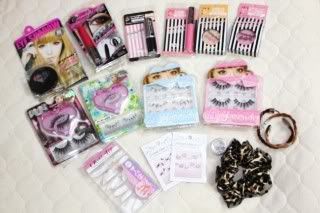 *Dolly wink eyeshadow in gray pink- I love dollywink eyeshadows!
because its matte and pigmented. We already have brown,gray, and green pink eyeshadows,
so we still dont have the blue orange one
(I'll buy it asap! LOL)

*cosmagic eyeshadow liner in black- i dont really know about this product.
i just want to try this one!


*candy doll products


lipstick in ramune pink- its matte and nude.
 lipgloss in macaroon pink- still not using it
highlighter in cream beige- i already have the marshmallow purple,
so i want to try this cream beige too
blush on in peach pink- i already have the strawberry pink and carrot orange
so i bought this one too for my collections!


*eyelashes*

fairy lash in 小悪魔eye (i dont know what its called in english
) and barbie eye!


jewerich in no.1 and 3


*nail chip and deco*

ill make another nail art deco for spring! you can check out my first deco nail tutorial on my youtube channel! (strawberry/ichigo deco nails
)

http://www.youtube.com/user/gyarupii#p/a/u/0/jt1COWbELVQ


thats it!
need to sleep now! nemui desu yo! check my ameba blog too for japanese translation and wait for my review in candy magic contact lens. thank you!
jya koko made! oyasumi! みんな アゲぽよん!